Thankyou products are available in various supermarkets and retailers around the country as well as on our online store!
To find a list of retailers for each product:
Visit our

website

 

Find the product you're looking for in 'shop' at the top of the website

Click on the product image

Then scroll down to the section on the right of the page that says - 'Where Else to Buy'

Check out the list of retailers that stock your chosen product 
See pic below: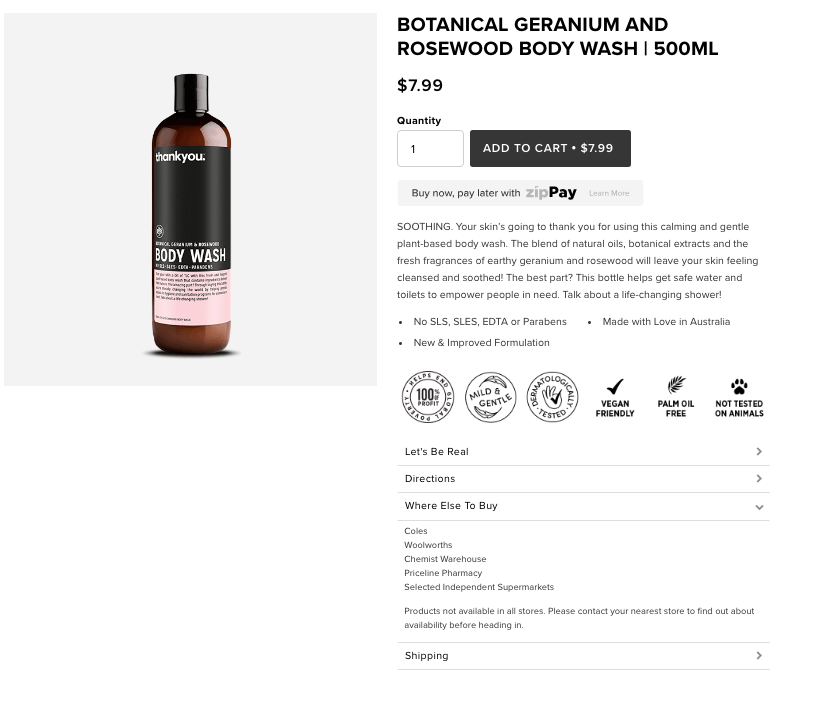 You're welcome to purchase from our website. Shipping is free for orders over $100. 
Happy shopping! 
*Please note - product ranging will differ between stores depending on retailer needs for stock levels. We apologise in advance if you experience any challenges getting your hands on our products. Our sales team are always doing their best to up the stock across the country!